Rising Complexity Means You Can't Go It Alone
Costs, complexity and penalties are up-revenue can be too, but only if you crack the code. in today's value-based healthcare reality, independent primary physicians and groups need a partner offering expertise and a consolidated management structure in order to thrive.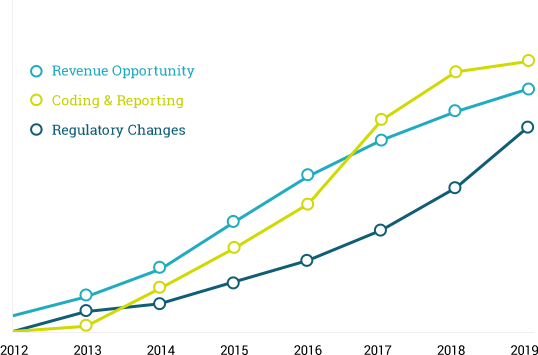 Revenue Opportunity
Currently, only 6% of healthcare revenue goes to Primary Care and most independent physicians don't have the means to reach beyond this limitation. Premier works to increase income for our Primary Physicians by focusing on quality programs that will generate higher quality and significant shared savings.
Coding and Reporting
With CMS paying less—or not at all—when diagnostic codes aren't reported or grouped correctly physicians are often not paid as they should be for work performed. Premier helps take the guesswork out of coding and reporting so that our physicians can focus on patients, not paper.
Regulatory Changes
As of July 2106 50% of U.S. physicians didn't know about new MACRA payment regulations. Not knowing means certain loss of income and probable penalties. Premier adapts to rapidly shifting regulations for our physicians' benefit—staying one step ahead of the system so our Partner Physicians don't have to.
Proof is in the Payment
Premier Management Company is founded upon the principle of helping independent physicians earn more and keep more of what they earn. This fall, we once again made good on that promise, paying out greater shared savings than any year prior to our Premier PHC ACO Partner Physicians.

Premier offers a more advantageous savings split compared to most ACOs.

This year, our participating physicians earned, on average, $52,101.21 additional income each.
$26.3 million = Total shared savings
$12.5 million = ACO's portion
$9.4 Million = 75% of ACO share paid to physicians
Stakes Are High in the New Value-based Healthcare Reality
The Affordable Care Act of 2010 ushered in a new era in healthcare, one that emphasizes quality-measures and cost-savings based payment structures. Complex new rules and regulations are leaving independent primary physicians and groups reeling under shrinking reimbursements and rising restrictions and penalties.
$85k
Average practice billing claims cost per FT physician and rising
$52k
Average practice IT cost per FT physician and rising
70%
Of physicians spend an average of 3 days per week on paper work
31%
Steady decrease in patient office visits since 2000
87%
Of solo practitioners are expected to be penalized under new CMS value-based payment models.
50%
of Medicare FFS will shift to value-based programs with risk sharing by 2019.
84%
of physicians face stagnant or reduced income year over year.
75%
of privately insured patients will fall under value-based payment structure by 2017.
Premier As the Solution
The Premier model works, as proven by our shared savings performance and physician distribution history. No other ACO model in the country passes along a greater share of savings to participating primary physicians.
$51
Million shared savings in the first 3 years
$19
Million in shared savings paid to physicians in the first 3 years
#12
National ranking among all MSSP ACOs in 2016
#5
National ranking in 2016 compared with other independent physician-based ACOs
Top 5%
In shared savings earnings amongst all MSSP ACOs nationwide in 2016
500+
Physicians and growing from only 12 at startup in 2013
With our experience leading the pack in MSSP success, Premier is an ideal partner for navigating change. We leverage regulations in your favor, mitigate risk and bring in new revenue streams—both inside and outside Medicare—helping you generate nearly uncapped income within the new value-based care reality.

5% additional bonus income is available to physicians through new Medicare payment models when they are part of a Premier ACO.
Independent Physician Ecosystem
Because our own interests are aligned with our providers' interests, our entire business model is built around your success. Our objective is to help you realize revenue enhancement and shared savings in year one of Premier participation.

Physician Owned, Physician Led

Industry Best Shared Savings Split

Clean & Clear Termination Clause

No Mandatory Adoption of Single EMR

Physician Governance with Defined Board Seats

No Investment and No Risk

Portfolio of Value-based Programs & Contracts

Collaborative Partnerships for More Revenue

Maintain Autonomy and Control of Your Practice
The Wiseman360™ Technology Suite
Successfully navigating value-based care requires inspired systems and solutions. Working in strategic alliance with Wiseman Innovations, Premier Management company provides our CORE business divisions and partner physicians with access to the Wiseman360™ Technology suite, delivering everything you need to seamlessly coordinate and direct patient care, helping you to achieve better patient outcomes, reduce costs and increase revenue.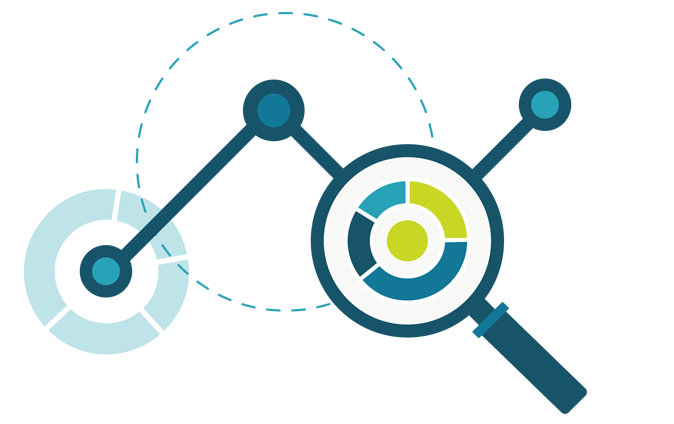 360DeepLearn™
Practice performance and improvement dashboards use two powerful predictive analytics engines for clinical, financial and lab based predictions to guide better health and wellness.  360DeepLearn™ takes previously inaccessible lab and utilization data and extrapolates real-time, achievable action plans to help physicians concentrate on patients who need extra care.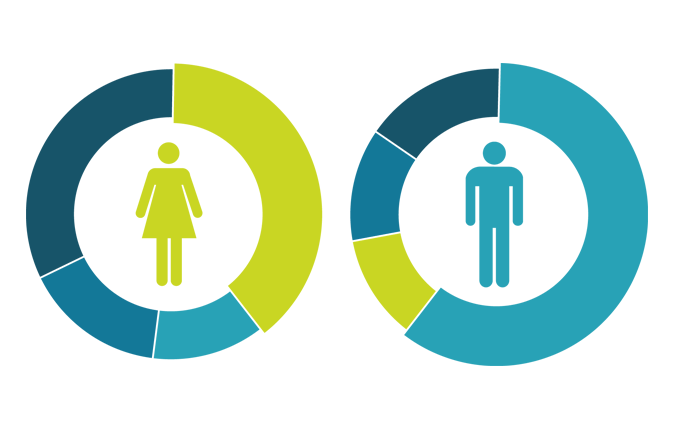 360CareManager™
High-risk patient management dashboards give users a powerful interface for monitoring practice and patient status.  It notifies physicians of hospital admissions and tracks length of stay as well as connects physicians and patients to high-risk patient care coordination and case management resources.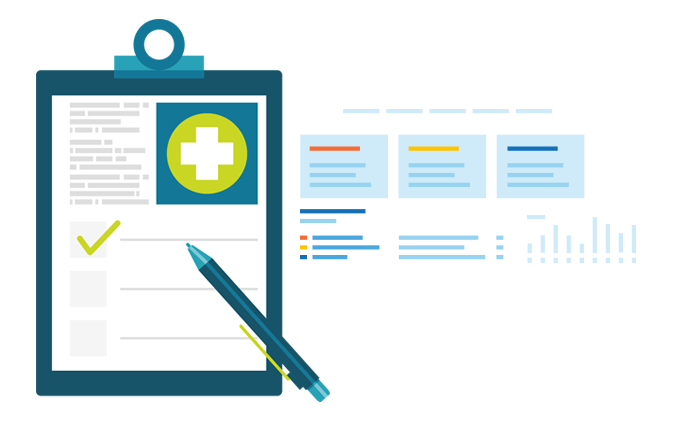 360Capture™
Our comprehensive software for population health also includes an intuitive, powerful module to help simplify and facilitate billing. By using 360Capture™ physicians can spend significantly less time with billing – freeing them to spend more time and energy on patient care.
Want to learn more about Wiseman Technology Solutions?
Premier CORE Business Opportunities
Premier Management Company leverages years of extensive experience in healthcare, physician practice management and ACO formation and operation to drive the success of several CORE Premier businesses within an integrated network environment.

Premier's flagship MSSP ACO has been serving patients and physicians since 2013. Initially our first entry into MSSP, Premier PHC ACO is now our legacy ACO division—offering higher performance/reward metrics for established Premier partner physicians.

Our newest MSSP ACO, PCC offers an entry-level starting point for physicians new to the Premier ACO model as well as a continuation track for physicians who prefer less aggressive performance/reward metrics.

Brick and mortar multi-specialty clinics established throughout Premiers key service areas to provide a convenient one-stop care experience for physicians and patients alike. PIP will also enable us to capture additional specialty revenue while keeping patients within our integrated network for most common specialties.

An integrated ancillary delivery network, PAS will allow us to provide seamless, direct ancillary care in an outpatient setting. This will save our organization over similar treatment in the institutional setting while unlocking new revenue streams for the organization and our partner physicians.
Every one of our CORE business divisions provides a unique growth path and success opportunity for primary physicians, and our integrated delivery network ensures high-quality care and service while maximizing revenue capture.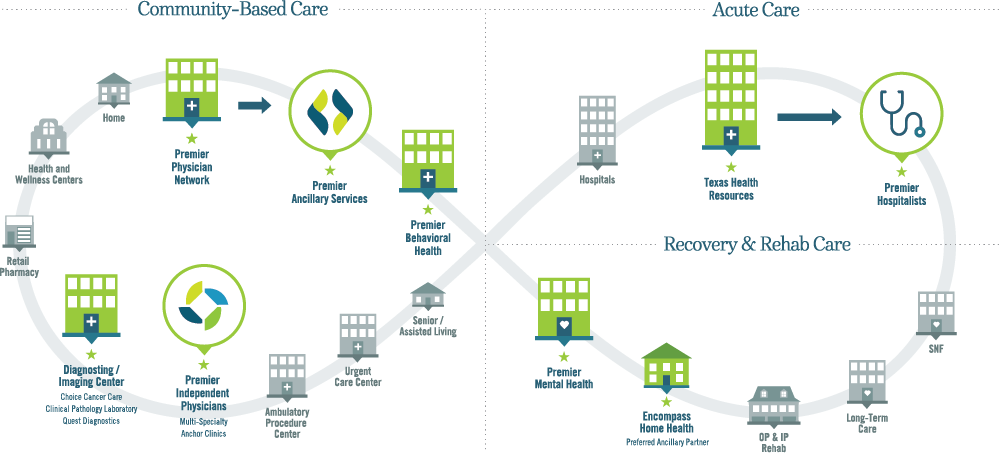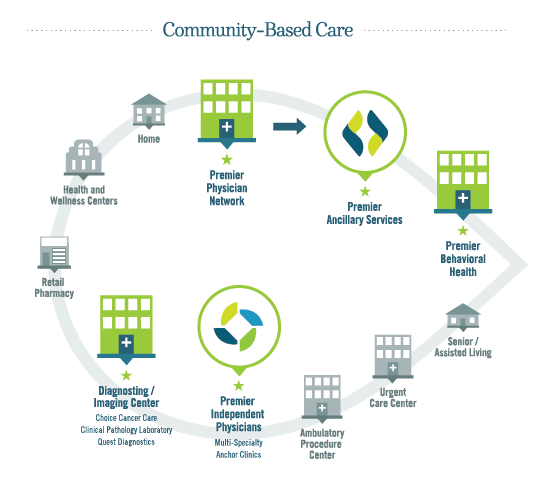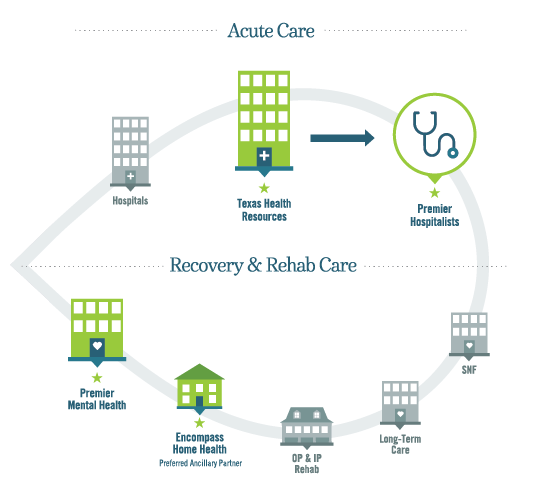 Proof is in the Payment
Above all else, Premier Management Company recognizes the critical importance of independent physicians to a healthy, sustainable healthcare future. Click below to learn more about how we can help your independent primary care practice or group build a profitable, stable and rewarding future.