We're Looking for Trail-Blazers
If someone asked you what your strongest talent is, would you have trouble picking just one?
Have you ever wanted more for yourself than just a job?

More meaning. More challenges. More successes. More growth.
More opportunity. More respect. More synergy. More fun.
As part of the Premier Management Company Team, you can have all that, and then some.  With Premier you help innovate on a daily basis. You inspire. You collaborate.  You work hard, and love it.  You get recognized and rewarded for your contribution.  You blaze your own trail. And, most importantly, you make life better for yourself and for others.
Build Your Career with Premier
Working with Premier is different. We know everyone says that, but for us, sustaining a workplace culture that encourages collaboration  and fosters employee growth is always a top priority. We work hard together, uplift each other, and never forget to pause to have fun and celebrate individual and group victories. The Premier work environment is energetic and supportive, and there is always a steady supply of free, healthy snacks available to keep us going throughout the day.
Our exceptional history has been powered by exceptional people. Every member of our team is encouraged to share ideas and grow and expand beyond their current position or department.  There is no limit to how far and how well a motivated individual can go with Premier.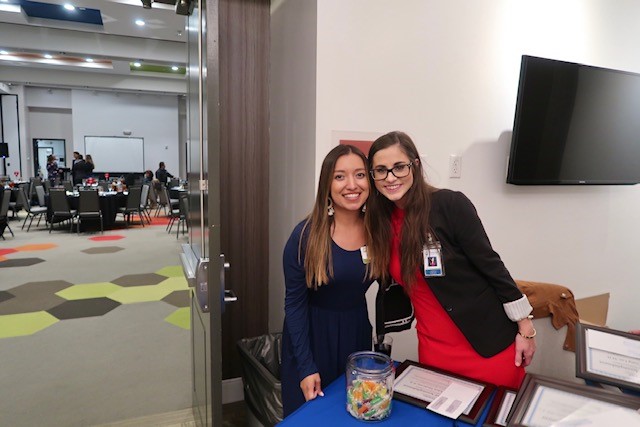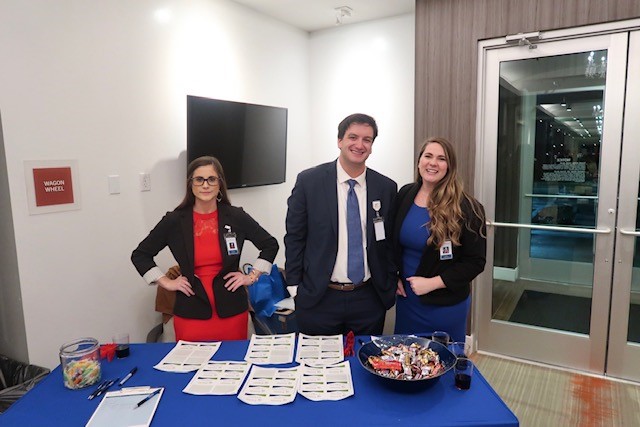 As a member of the Premier team, you'll be essential to our guiding purpose—helping to build a sustainable healthcare future at local, state, and national levels.
Together, we support and empower our partner physicians to build strong, stable practices while helping give our patients a path to healthier, happier lives.
And, every day that you're making a difference for others, you'll be making a difference for yourself.  We understand how essential you are, and we offer employment packages designed to help you thrive and grow.

Competetive Wages
& 401k Plan




Life & Disability
Benefits

Generous Paid
Time Off (PTO)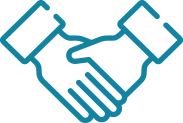 Employee
Recognition Events

Premier Career Path Success Story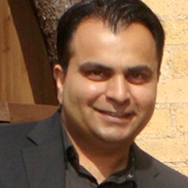 Zameer Sachedina
– Chief Administrative & Financial Officer
My personal success story with Premier began over three years ago when I joined the company as VP of Organizational Development. Right away I saw an opportunity to help our rapidly expanding organization with smart growth and lobbied for and was given management of the Human Resources department. I didn't have to wait long for that promotion—it happened only 3 months after I started
Since then I've continued to follow my passion as part of this dynamic team, reaching out to other departments to learn from them and explore even more areas of interest. Since joining Premier, I've become involved with our offshore operations, built our PMO and Corporate Affairs departments, and assumed leadership of our Finance department.
Unlike other companies that pile on responsibilities without compensation or recognition, Premier has appreciated, recognized, and celebrated my accomplishments during my entire journey.
I now serve as the Chief Administrative & Financial Officer for Premiere Management Company, and still I find room to grow and learn. I've been able to explore my passion for leveraging technology to better the lives of our physicians and patients by helping to launch our partner company, Wiseman Innovations, and serving as Wiseman's Chief Operating and Financial Officer since 2017.
On to the next adventure!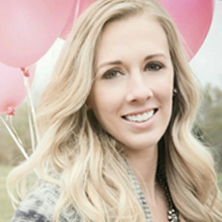 Karyssa Walsh
– Vice President of Innovations & HR
I joined the Premier team in 2015 as the Director of Project Management, helping the Operations Team to implement projects and programs.
When I joined Premier I was looking for the opportunity to expand my career with an organization whose philosophies and goals aligned with my own. I was impressed by Premier's commitment to creating a sustainable healthcare system that supported physician independence and better health and quality of life for patients.
In addition to providing a supportive environment, Premier's executive team inspires us all to learn and grow in our areas of interest. Since joining the team, I've been encouraged to learn about all aspects of operations, and to apply my skills to help multiple departments.
In 2017, I earned a promotion to Director of Operations, leading the Operations department for the entire organization. And, in the fall of 2018 I was promoted to be Premier's Chief of Staff.
Under my current position, I not only help guide the operations of the company, but I also work closely with the CEO to devise, build and direct new programs, creating opportunities for Premier and our independent partner physicians to grow and thrive.
My career with Premier has been everything I'd hoped for and more!
Careers With a Difference:

Join Our Team Today

Premier Management Company is always looking for talented, dedicated individuals who want to make a difference for themselves and others.  As a rapidly growing company, we have many opportunities for medical, management, administrative, and technology professionals in the Dallas Fort-Worth area.
Operations & Administration
Clinical Program Specialist
To lean more about this position click the link below
Assistant Project Manager
To lean more about this position click the link below
Use the form below to tell us a little bit about yourself,
and submit your resume or CV for consideration.
Premier Management Company builds physician-owned, physician-led, and patient-oriented healthcare organizations dedicated to improving care delivery and bringing the primary care physician back to their rightful place at the core of quality, patient-centered care. Through our innovative programs and technologies, we are changing the face of healthcare, promoting better quality and efficiency, helping physicians and patients create better health and quality of life.